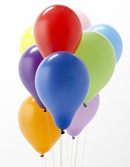 Nearly every month at Abundant Life Center we offer special events open to everyone. These events include holiday celebrations, special fundraising activities, fun social events, and more. Please join us!
Below is a list of our upcoming Special Events.
Click the "+" buttons to expand each one for details.
Mar

18

Sun

ALC Visioning Continued

Mar 18 @ 12:00 pm – 3:00 pm

Join us as we Continue to Align on Where we're Going
Norman Wolfe & Linda Stassel will co-facilitate the process to do a final review of our beliefs and continue to clarify and align on where we want to be going!
Bring a dish to share for a potluck lunch. Remember to bring a plate and silverware!